Commodities Terminal Verbrugge (CTV) is a modern and specialised terminal, fully equipped for the safe, efficient and sustainable storage and handling of high-quality non-ferrous concentrates, such as lead, zinc and copper concentrates.
The CTV terminal sets a new standard in Europe for the safe and environmental friendly handling of these complex products. The storage takes place in a specially designed warehouse, equipped with an underpressure system and an advanced air washing installation which ensures no dust is released into the environment.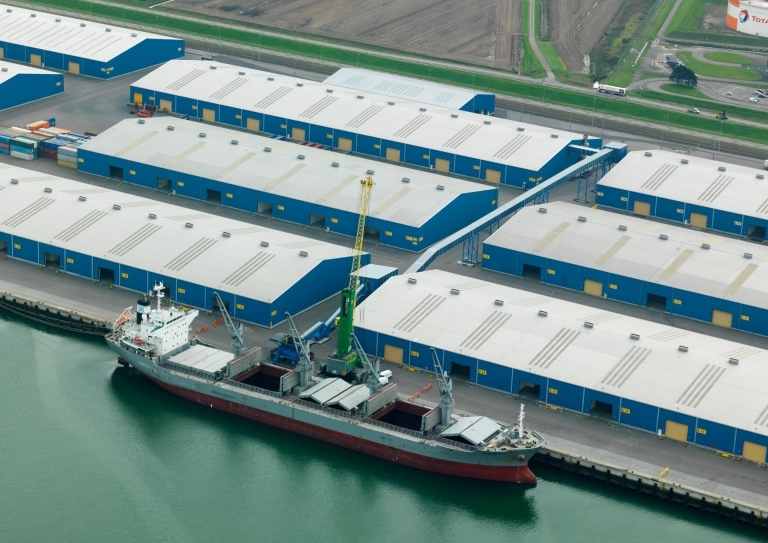 Containers, trucks and train wagons are loaded fully automated inside the warehouse. The sampling and weighing process is also fully integrated and meets the highest standard in terms of accuracy and traceability.
In addition to loading and unloading sea-going vessels, barges, containers, wagons and trucks, CTV also offers the possibility to professionally blend different qualities to meet the exact specifications requested by the customer.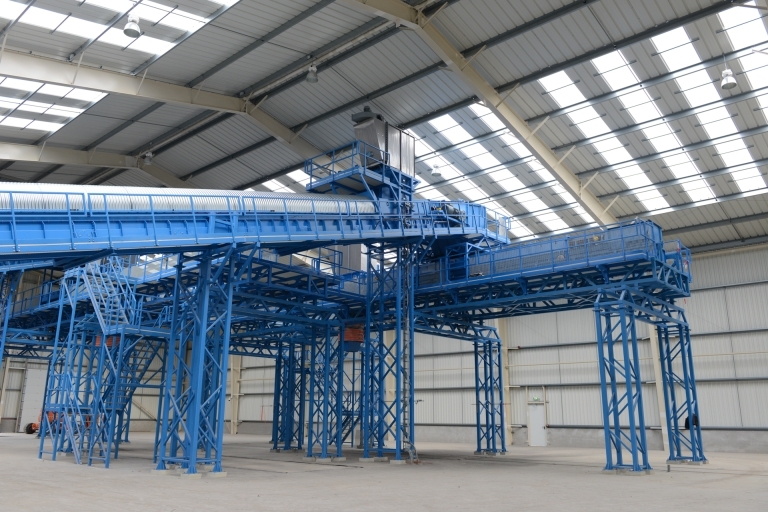 Transshipment by truck, train, barge or container
The transshipment of your products takes place by truck, train, barge or container. We deliver to destinations throughout Europe. For containers, we have a daily barge connection with Rotterdam and Antwerp.