Storage and transhipment
We specialise in the storage and transshipment of various bulk products for the fertiliser, mineral and glass industry, such as borates, phosphates, limestone, nepheline, sodium carbonate and technical urea. 
Besides the storage of your product, we assist you with the customs formalities, and we make sure we utilise the best solution to get the product at the receiver.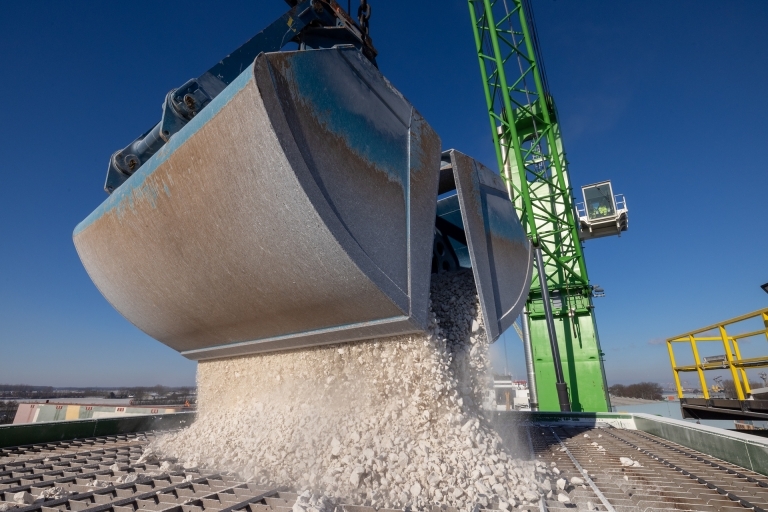 Value Added Services
We can offer you value added services, including screening and various packaging.
At our Packaging Terminal Terneuzen (PTT), we package non-hazardous chemicals for our customers in small and large bags and distribute them throughout Europe.
Transshipment by truck, train, barge or container
Transshipment of your products takes place by truck, train, barge or container. We deliver to destinations throughout Europe. For containers, we have a daily barge connection with Rotterdam and Antwerp.