Steel
For the storage, transshipment or distribution of steel products such as coils, steel sections, sheets and pipes, Verbrugge is a well-established and experienced partner. In addition to our storage solutions, you can count on us for distribution, customs formalities and transportation.
Verbrugge offers transport of products with different lengths and widths. Our multifunctional cargo trailers enable us to transport items up to 28 metres long and 3.50 metres wide.
Inside or outside storage
At our terminals in Vlissingen we are perfectly equipped to handle all types of steel. We can offer indoor and outdoor storage facilities, where our terminals have extended opening hours from 7:30 till 23:30 hours, offering you maximal efficiency for various multimodal transport options for distribution of your goods. 
Up-to-date stock management and organizing the issuance of goods are standard part of our services.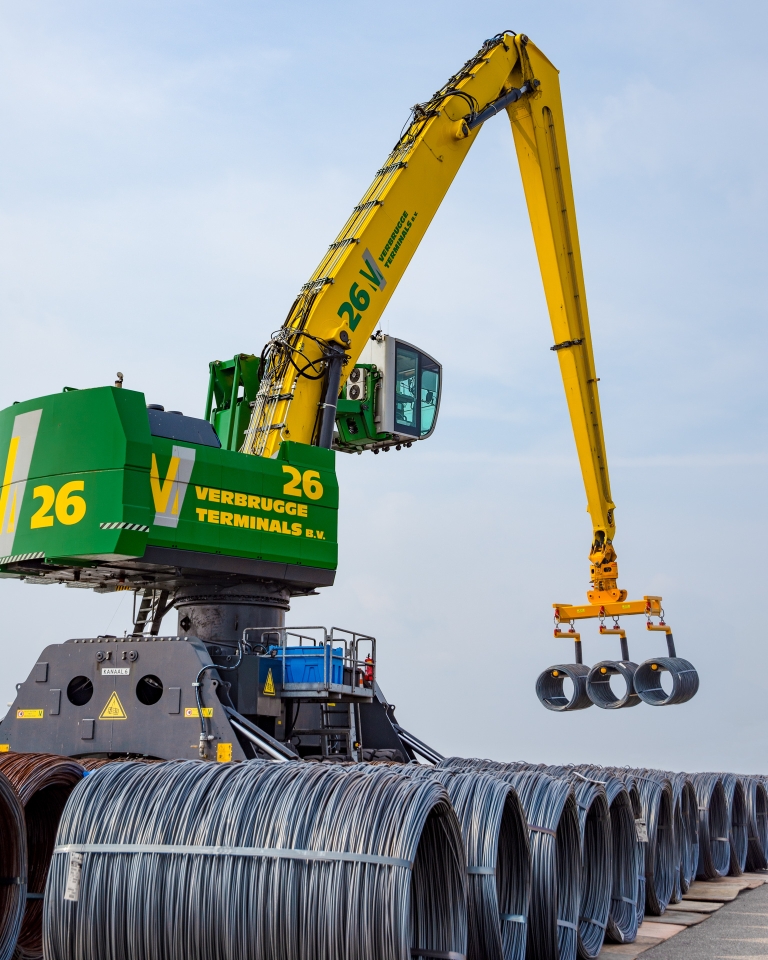 Metals
Verbrugge is a well-experienced operator with a proven track record for safe handling, storage and distribution of non-ferrous metals. We are one of the biggest players in this field in Northwest Europe. If you select Verbrugge terminals for the storage or transshipment of your metals, we will be happy to take the entire logistics process off your hands.
You can rely on Verbrugge for transport, distribution, customs formalities and limited fiscal representation. As such Verbrugge can advise you for the optimal use of VAT warehouse options to decrease your operating capital.
LME-approved warehousing
Verbrugge is a LME-approved warehousing company by the London Metal Exchange and furthermore meets the highest and strict AEO requirements and inspections. Our state-of-the-art terminals are recognised and onboarded by major international banks and trading houses. All this ensures the safe and reliable storage and handling of non-ferrous metals, such as aluminium, copper, lead, nickel and zinc.
Transshipment by truck, train, barge or container
The transshipment of your products takes place by truck, train, barge or container. We deliver to destinations throughout Europe. For containers, we have a daily barge connection with Rotterdam and Antwerp.