Verbrugge launches new services for handling and fumigation of wood logs
After a successful period of trial and optimisation, Verbrugge launches a full package of services for handling and fumigation of wood logs at its terminals in Vlissingen.
Fumigation of wood logs in breakbulk
We provide handling and storage for wood logs in breakbulk. Shipments of wood logs up to 50,000 CBM can be handled and fumigated in a safe and efficient way. We can receive the wood logs either by barge, rail or truck. We store them at our terminal and load them on board of a deep-sea vessel. Our terminal is located close to the open sea, freely accessible for vessels up to 14.5 meters draft.
Fumigation is done on board of the incoming barges, at the quayside or on board of deep-sea vessel. A detailed operational plan is made, to minimize the laytime of the vessel and ensure fumigation and inspection within the shortest possible timeframe.       
Transshipment from and to ocean vessels, barges, wagons or trucks
Ample storage space
Container stuffing
Our terminals are located close to open sea and freely accessible
Operational draft up to 14.5 meters
Fumigation services for containers
Besides the fumigation of wood logs in breakbulk, we also offer fumigation services for containers at our terminals. We take care of the whole supply chain: We have the barging services to pick up the containers, for example in Germany or France. After fumigation, we forward the containers to the deep-sea terminal of your choice.
Container fumigation
Capacity of at least 1,000 containers per week
Transshipment of breakbulk from barge, wagon and truck
Stuffing services
Centrally located between Antwerp and Rotterdam
Fast and reliable container forwarding to the deep-sea terminal of your choice
Collection of containers for example in Germany and France
Full range of logistical services
Verbrugge Zeeland Terminal | Vlissingen
Capacity of at least 1,000 containers per week
Centrally located between Antwerp and Rotterdam
Stuffing of wood logs in containers
Barging services for pick-up and delivery
Customs and fiscal services
Tri-modal (water / rail / road)
ONE-STOP-SHOP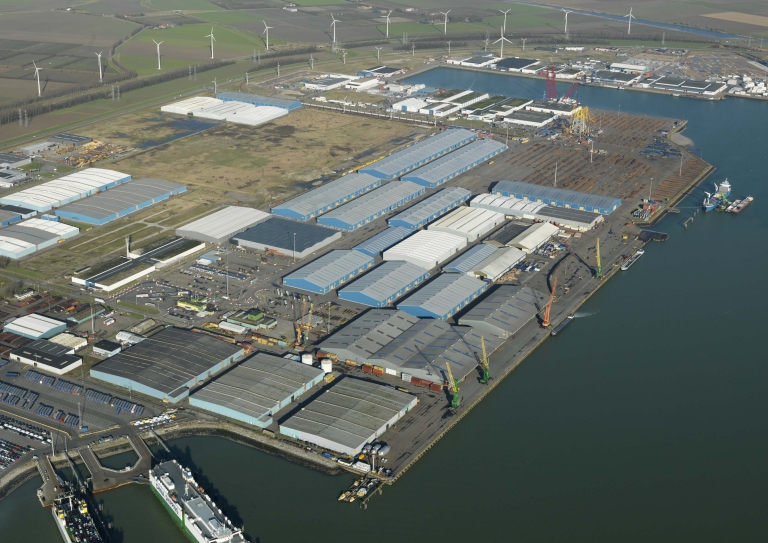 Verbrugge Scaldia Terminal | Vlissingen
Wood logs in breakbulk
Shipments up to 50.000 CBM
Container stuffing
Tri-modal (water / rail / road)
Customs and fiscal services
ONE-STOP-SHOP